For the perfectly clear water

pH adjustment
increase or decrease water pH

Algae prevention
Stop algae and fungus before it even appears.

Disinfection
Kill all pathogens with chlorine or active oxygen

Cleaning
Chemicals for keeping clean the pool's environment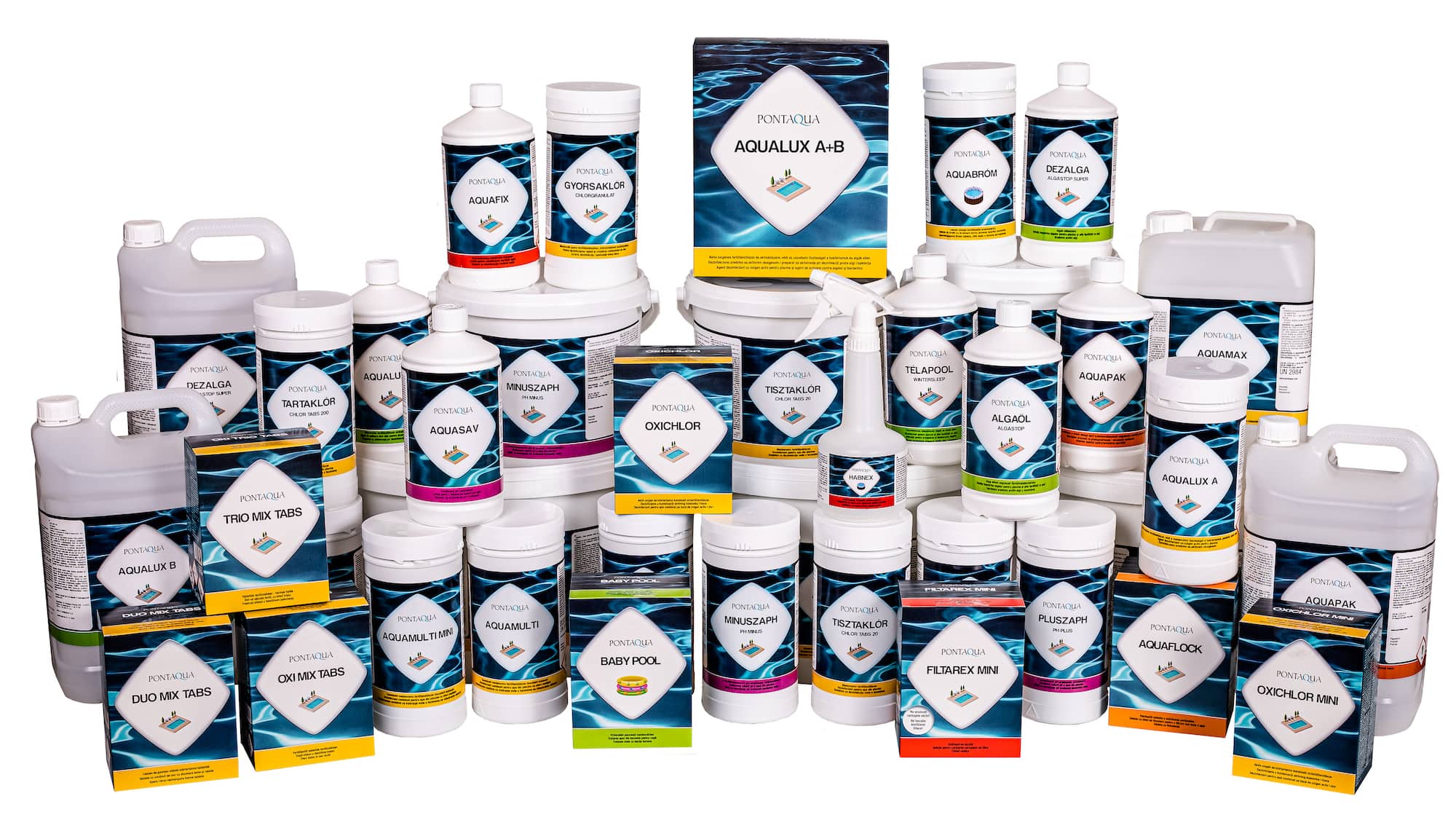 Special packages
For the perfectly clear water

Chlorine set
Most effective disinfection chemical. Pathogen- and algae-free water easily.

Chlorine-free set
In case of chlorine-allergy, Pontaqua's got the solution for proper disinfection with active oxygen or bromine.

Hot tub set
Chemicals you need to treat you jakuzzi. Bromine or chlorine version available.

Season opening
All chemicals you need after opening a well winterized pool in spring.

Starter Set
All chemicals you need when you first fill up the pool with water.

3 in 1 water treatment package for hot tubs and small massage pools.
Keeps the water and pool engineering clean and healty with no additional chemicals involved for 12 weeks.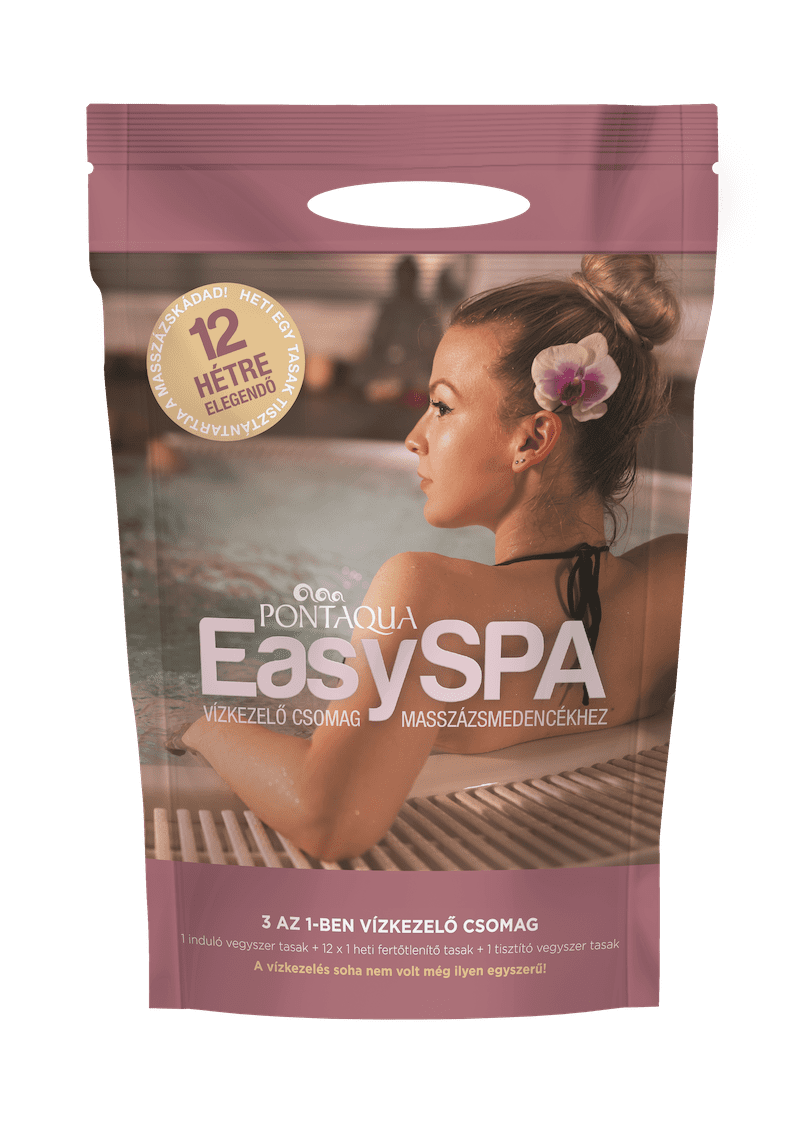 Pontaqua's got 2 solutions for automating your pool's chemical dosing. Relying on measurements of the integrated probes, the device will fine tune the level of chemicals by itself. Depending on your preference there are 2 solutions for chemical automation:
Pontaqua chemical automations systems are made in Italy, EU.

Alternative
water treatment
Less chemicals – Cleaner water
Integrating a salt chlorinator into your pool system is a smart decision to reduce the cost of chemicals and automate the main water disinfection task. Just add 15 kg salt to every 10 m³ of water and your device takes it from there. Your pool will always have enough free-chorine to keep away the pathogens.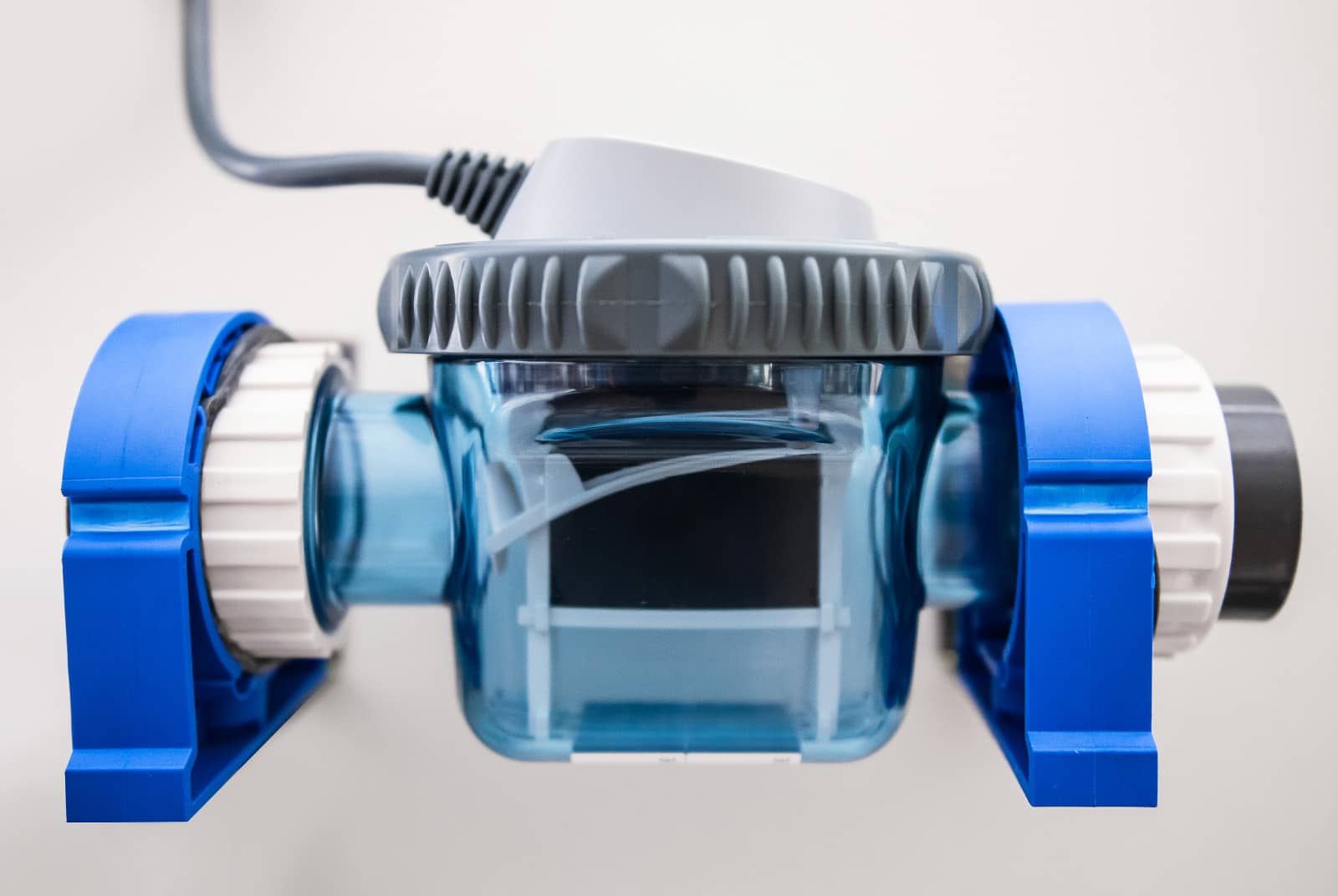 This device operates with ultraviolet light to kill all pathogens in the water, while it flows through. The C range of ultraviolet light isn't carcinogenic but destroys bacteria and microorganisms. With the use of an UV-C filer, you can significantly reduce chemical usage. Pontaqua UV-C operates with Blue Lagoon technology, designed, and built in Netherlands, EU. Eligible for pools under 60 m³.